6/22/2020
"That Got Me to Thinking…?" Chapter 2 "Fantasy Baseball"
By Bruce Williams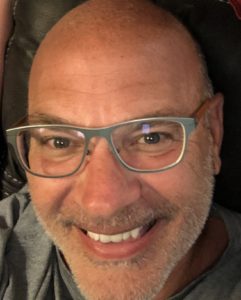 I've had a fantasy baseball team for 28 years now. That first year I was still working at The Seattle Times, and we had just six teams including my friend John and myself (both still going—and his grown sons are now in the league, too). Computers and the internet existed, but they didn't do too much yet, so we kept track on paper—runs, hits, RBIs, HRs and SBs. Pitchers got 1 point per K and 10 for a win and that was it. Rosters were smaller (I think we had just 5 hitters and 3 pitchers). Huddled in our cubicles for the draft while hiding from our boss Pete Package (his awesome real name), I remember somehow Griffey fell to me at the sixth pick (Big Hurt, Kenny Lofton, Maddux, The Big Unit & Albert Belle were all miraculously drafted before The Kid), and I took Bonds (pre-'roids) on the wrap-around. And so began my long love affair with homerism (relentlessly abiding by the home team regardless of their level of success), stacking my rosters with Mariners of every ilk and flavor. By the next season I'd added A-Rod and Edgar to my keeper triumvirate, and managed to hold onto them for several more years–winning championships until there was a coup d'etat vote to do away with keepers altogether for a couple of years, and my Kingdome dream logjam thus dissipated.
The M's have stunk up their myriad of golden draft opportunities over the years. In one 10-year window (2005-2014), the Mariners had a top-6 pick no less than six times. With said picks they opted for: Jeff Clement, Brandon Morrow, Dustin Ackley, Danny Hultzen, Mike Zunino and Alex Jackson. Yeah, those guys. And I rostered all of those turds too, even though they all floundered with little or no success to speak of in the Bigs.
But there's some room for optimism here, even though the coronavirus has knocked this season off the rails. The M's weren't expected to do too much anyway this year, but it was going to be fun watching the young cats get their first cup of coffee. Sabermetrics wunderkind Jerry Dipoto has loaded us up with top 100 MLB prospects Jared Kelenec, Julio Rodriguez, Logan Gilbert, Emerson Hancock, Evan White & George Kirby, future infield stalwart Noelvi Marte, and another handful of young studs on the come (Kyle Lewis, Justus Sheffield, Justin Dunn, Dan Vogelbach & J.P. Crawford). I own almost all those guys on old Nut Sax (a salty play on Red Sox that sounded so clever in my early 20's, but now I'm sadly saddled with well into my 50's—my team name's mere mention still gets a satisfying eye roll of disapproval from the wife, though).
That dream '95 Mariner season has forever ruined me, rotisserie-wise though. Having smashing success both in the real world and in the fantasy realm simultaneously has left me wantonly yearning for that magic combo once again, lining up like a solar eclipse of Kelenic proportions. Maybe having this year be a shortened wash will pan out okay for our hometown boys—everybody's maturing another year and nobody's getting injured. The rest of the league is getting older, and if they're Covid-ing like me, fatter. I've got lots of free time to dwell on nicknames for Vogey: Vogel Back For Seconds, John Kruk II, Jumbotron, The Babe, Vogelsmack. And I also don't have to watch my son Jack pretend that he's a Red Sox fan out of sheer spite (he also wears a lot of Coug gear, even though I went to UW. We're currently seeking a family therapist).
In retrospect, I guess I should've prefaced this column with an apology…believe it or not, nobody really wants to hear about your fantasy team (or your very specific diet, or your workout regimen, or your new golf swing, or your kid's choir performances…) But what better way for armchair quarterbacks (and wannabe DHs) to stay involved? Especially ones that still perversely envision having a shot at the majors. I like to fantasize about my play-in music from the on deck circle, too…either "Baba O'Riley" or "Gimme Shelter" most likely. But oh well, for now…Go Sax!
www.elisportsnetwork.com